We support over 46,000 children and young people living with diabetes in 45 under-resourced countries.
One of those young people is Mireille.
Mireille was diagnosed with type 1 diabetes in Rwanda when she was 10-years-old. This is how we support her to manage her diabetes.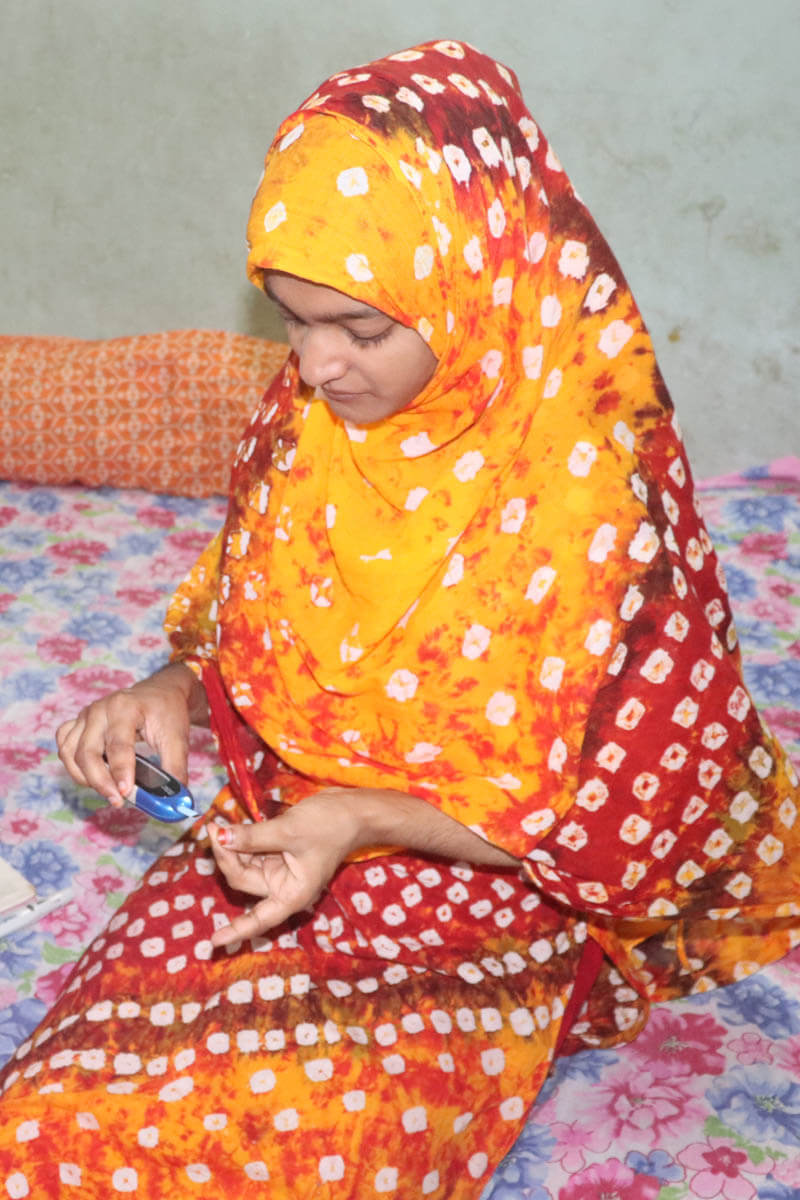 In the communities we support, access to affordable insulin and other essential supplies is often unreliable.
Many families are struggling to make ends meet, even before their child receives a type 1 diabetes diagnosis, and time and again we hear of parents forced to choose between paying for their children to go to school or buying life-saving insulin.
Without insulin, a child with type 1 diabetes cannot convert the glucose in their bloodstream into energy. Left untreated, this results in diabetic ketoacidosis (DKA), which quickly leads to diabetic coma or even death. Similarly, if hypoglycemia (low glucose) remains untreated it can cause brain fuel deprivation, resulting in seizures, unconsciousness, and sometimes death.
That's why we make insulin, syringes and every-day blood glucose monitoring equipment available to local doctors and nurses, along with important diagnostic tools, such as HbA1c testing machines and retinal screening cameras. This means they have the things they need to care for children and young people in their community and to support them in managing their own diabetes.
With your help, we will continue to support children and young people with diabetes, so that they have the chance to grow up to live a fulfilled life.
A type 1 diabetes diagnosis thrusts people into a confusing world of insulin injections, blood glucose monitoring, and carbohydrate counting. It can be overwhelming.
Type 1 diabetes is a complex chronic condition that requires people to make dozens of decisions every day just to stay well. Many feel like they are walking a tightrope between managing their blood glucose levels and falling into danger. And this is made worse by financial worries and fear for the future.
If children and young people are to manage diabetes, they need expert guidance and tools to develop their own knowledge.
To this end, we source and develop high-quality educational materials for children, young people and their families that are written in their own language and reflective of their culture. We also make resources available for teachers, so that children can feel safer at school.
We provide professional development opportunities and education support to our local partners, so they can provide a high standard of diabetes education and care in their clinics. We do this by:
Conducting digital and in-person education workshops.
Developing and translating guidelines and making them culturally suitable.
Setting up mentorships with leading experts.
Providing resources to assist with diabetes camps and activity days.
Being on-hand to answer questions and give feedback.
Understanding diabetes and feeling empowered are key to self-management. With your help, we'll continue to invest in the essential resources and professional development opportunities that help to make this possible.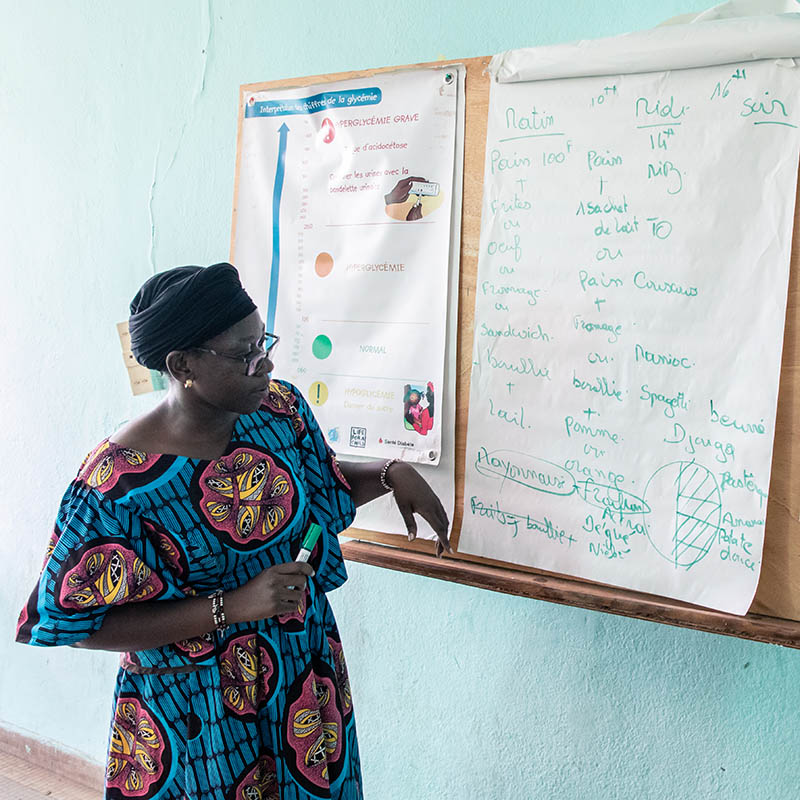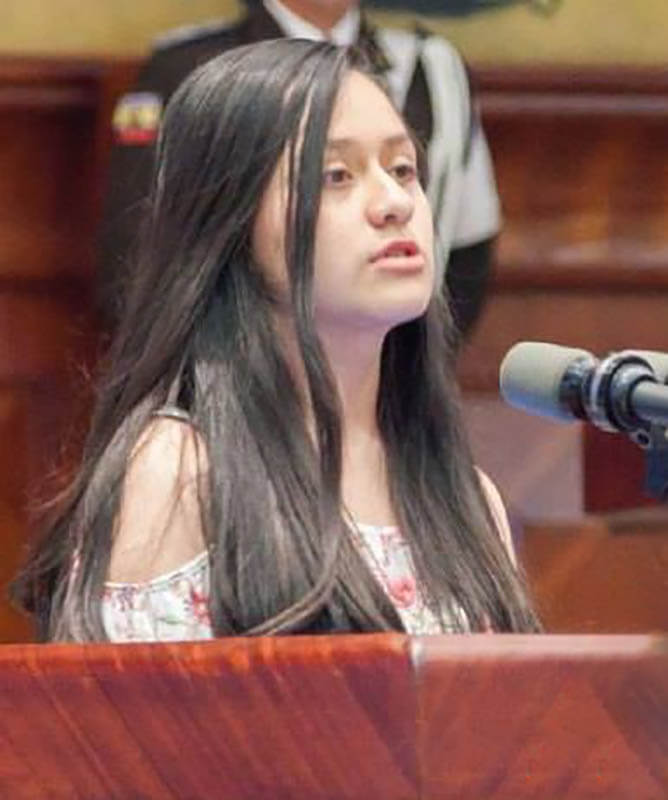 Everything we do is grounded in the belief that diabetes care is an inherent human right - and this is what we advocate for.
We run workshops to link grassroots campaigners and local organizations to leading experts. We often welcome high-profile speakers, for example, the UN Special Rapporteur on the Right to Health was a keynote speaker for our session on teaching advocates how to integrate rights-based approaches into their own initiatives.
We collaborate with local stakeholders to generate research and other advocacy tools that help advance the case for universal access to insulin and other aspects of diabetes care with their governments.
At an international level…
We collaborate with organizations such as the World Health Organization, NCD Alliance, and other transnational health agencies to raise awareness of the particular needs of children and young people with diabetes.
We research the needs and lived-experiences of children and young people with type 1 diabetes, so we can understand the challenges they face and gather the evidence to support advocacy initiatives.
A key challenge is scale. If governments are to adequately forecast, budget for, and procure the necessary supplies and medicines for all children and young people with type 1 diabetes, they need to know the numbers. In under-resourced countries however, this data is hard to come by. So we work with fellow experts to research and generate novel statistics.
We also carry out research on the steps countries are taking to include type 1 diabetes services, such as the provision of insulin and blood glucose test strips, within their national health systems. In part, high purchasing costs make it difficult for governments to procure these supplies, so we seek to provide evidence showing that an 'intermediate' level of type 1 diabetes care leads to good health outcomes.
Other areas of our research include the types of diabetes occurring, so as to ensure individualized care can be delivered. In addition, we research the psychosocial impact and stigma experienced by children and young people living with diabetes; essential for raising awareness of the need for support.
We also research our own impact to ensure that our work is making a difference and that we identify and act on any areas for improvement.