Everything we do is grounded in the belief that diabetes care is an inherent human right - and this is what we advocate for.
At an international level…
We collaborate with organizations such as the World Health Organization, NCD Alliance, and other transnational health agencies to raise awareness of the particular needs of children and young people with diabetes.
Diabetes Advocacy Toolkit: Our Rights to Health
Using Human Rights to advocate for universal access to diabetes care.
The toolkit is available to download in these languages: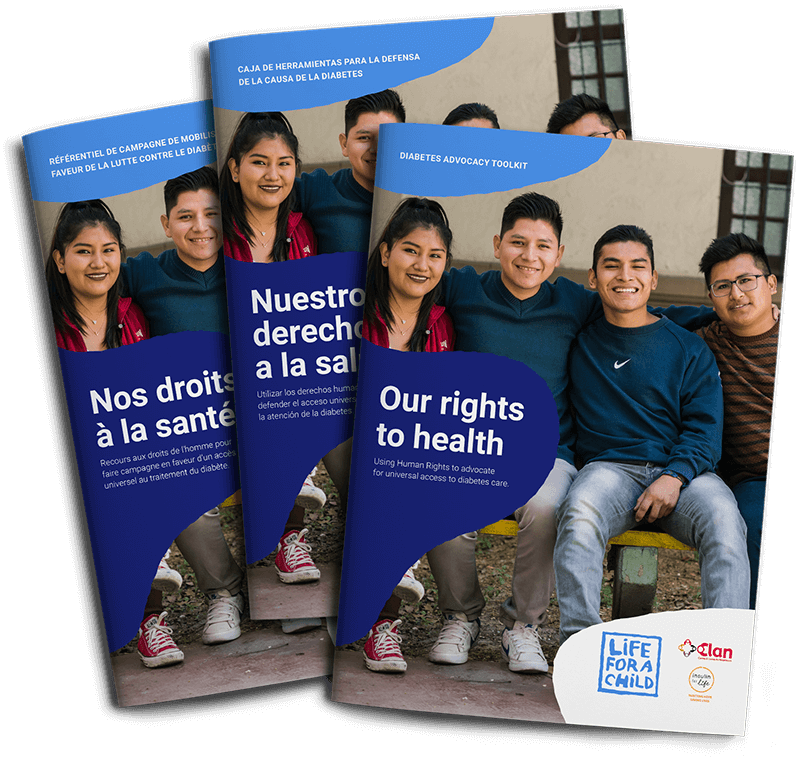 Access to essential T1D medicines and supplies