Vision 2030 is our 10-year plan to achieve a significant and measurable increase in the number of children and young people we support.
Globally, around 1.9 million children and young people have type 1 diabetes and around 350,000 of them are in urgent need of help. Thanks to our supporters, we are already reaching 46,000 children and young people in 45 countries. It's impressive, but it's not enough.
By 2030, we plan to dramatically increase the number of children and young people we support from 46,000 to 150,000 and to add another 20 countries into our program, making 65 in total.
The plan covers vital areas such as building capacity in local clinics, improving access to essential supplies and care, training local health care professionals, and providing culturally-appropriate education materials. We will also be developing evidence-based advocacy tools to encourage governments to provide sustainable type 1 diabetes care to all children and young people who need it.
This is an important milestone on the journey towards our overall vision, that no child should die of diabetes.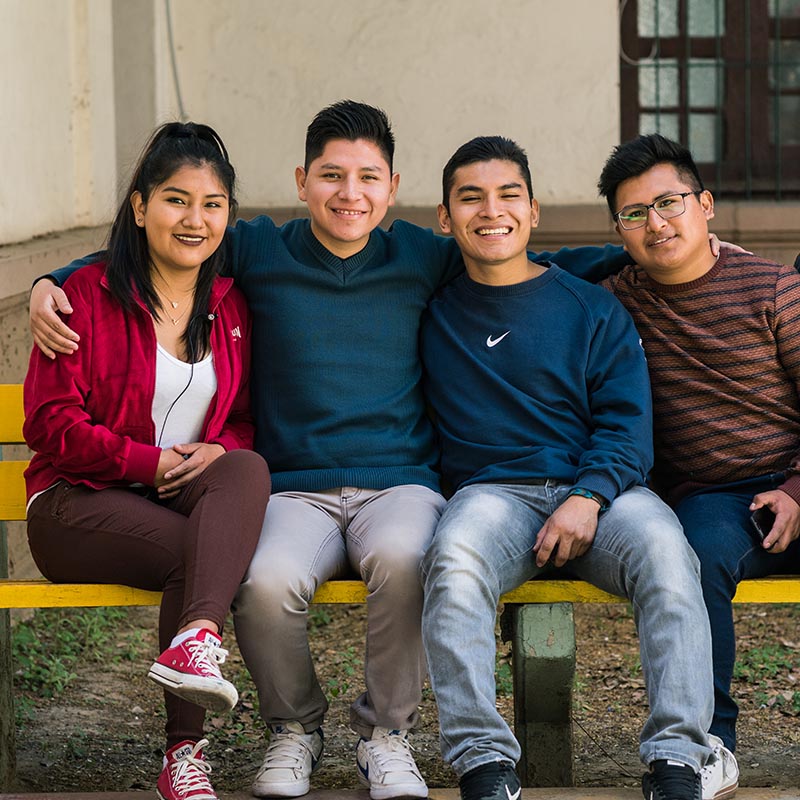 Vision 2030 has six key pillars
Support more young people
150,000 children and youth living with type 1 (T1D), type 2 and rare forms of diabetes are reached across 65 countries.
Reach is expanded in high-population countries already served, including India, Ethiopia, Pakistan, Mexico, Nigeria and Bangladesh.
Enrolment of new countries in need of support.
Improve access to essential supplies and care
Strengthen and expand logistic systems to ensure reliable provision of supplies.
Improve access to analog insulin and modern insulin regimens.
Increase provision of blood glucose test strips so young people are able to carry out more frequent daily measurements.
All supported young people receive at least Intermediate Care.
Explore ways of increasing access to skilled medical care through task-shifting and other initiatives.
Advance local health care professional education and training
T1D health care professionals' skills are sustainably strengthened through expert-delivered workshops, and training courses.
Encourage family education and peer support
Young people with T1D & their families have access to age- and culturally-appropriate diabetes education material and support through LFAC's growing library of multilingual resources.
Peer support networks are strengthened.
Strengthen local capacity
Supported clinics have robust data.
Supported centres have strengthened local capacity through well-functioning systems, patient registries, and standardized treatment guidelines.
Implement research and build evidence-based advocacy tools
Epidemiological research is carried out on themes of incidence, prevalence, mortality, and types of diabetes. Access to care research is also studied through documentation of Universal Health Coverage progress, and cost-effectiveness analysis of T1D interventions.
Country specific advocacy tools, derived from evidence-based research, are developed with local advocates for dissemination with respective national stakeholders.
Governments are encouraged to provide sustainable access to T1D care and supplies to all young people in need.
It is only because of the generosity of individuals, charitable foundations, and in-kind and financial donations from industry, that we are able to independently support young people living with type 1 diabetes in under-resourced countries.
In particular for this expansion, we would like to thank Eli Lilly and Company, our long-term partner who initiated this project in recognition of the centenary of the discovery of insulin. Lilly has committed insulin for the expansion, including access to basal insulin, and coverage of the costs of packing and shipment. Lilly will also contribute substantially to other program costs for at least the first two years. The other major financial contributors are the Leona M. and Harry B. Helmsley Charitable Trust, JDRF, Diabetes NSW & ACT and Diabetes Australia.