Sponsored runs/rides/lift-athons, concerts, special dinner donation days at schools, bar-mitzvah and bat-mitzvah presents, are only a few of the ways you can help to raise money for Life for a Child.
Check out some successful fundraisers for ideas for your next event.
For the past 2 years, Kaelie has hosted a colourful fun run at her local county fair. A great way to raise awareness, raise funds, and get active! Some fantastic photos from last year and $500 raised!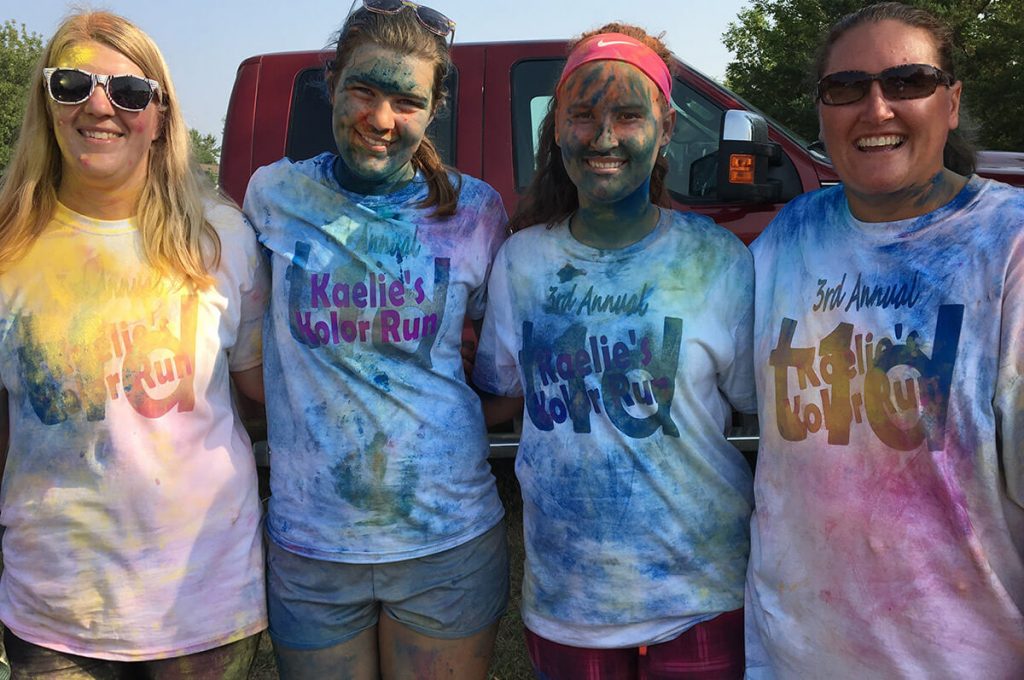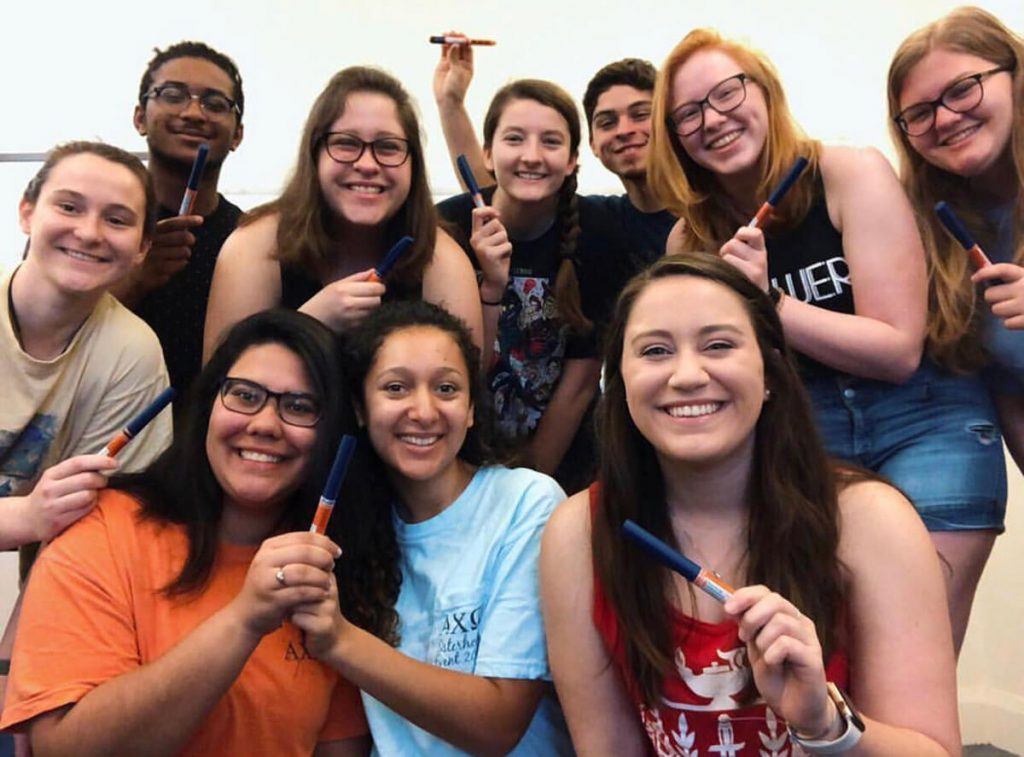 What a fantastic fundraising effort from the Florida Southern College chapter of the College Diabetes Network! This incredible organisation is dedicated to empowering young adults with type 1 diabetes by connecting them with a larger network of support. This year, they wanted to focus their fundraising efforts on making a global impact to the diabetes community and were overwhelmed by support from friends, peers, and staff from the college campus. Chapter President, Sydney, shared news of the event: "Students and staff were sharing information about the event on social media, texting support to our chapter leaders, and sharing their excitement to help an incredible cause."
André and Tony's Sports Competition
André, diagnosed with type 1 diabetes in 2014, decided he wanted to help other children with diabetes who didn't have access to adequate care. André held a soccer tournament at his school and created some displays for people to read that were posted all around the gym. His very supportive friend, Tony, donated many hours of his time to set up the tournament and was the referee for all of the games.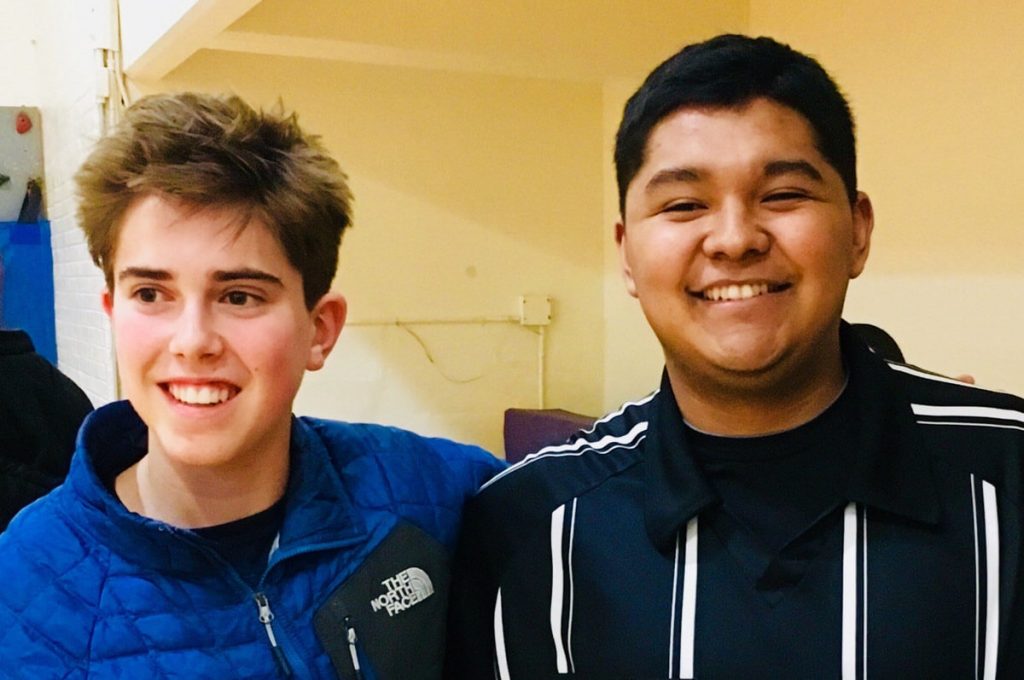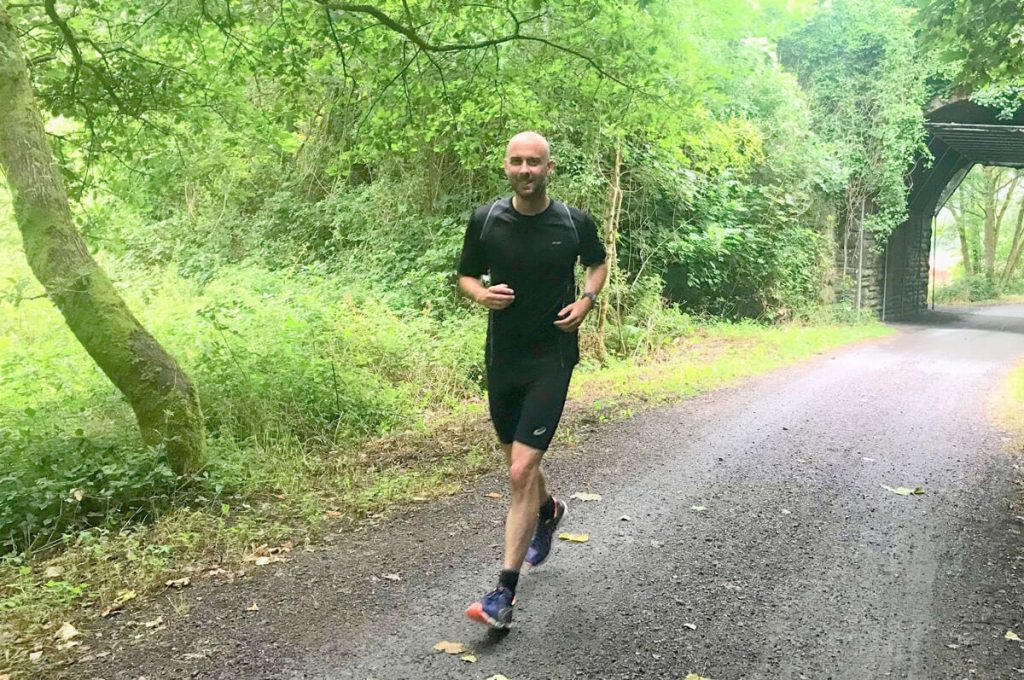 After living with diabetes for 25 years, Stew Kingscott strove to complete twenty-five 5 kilometer runs to raise funds for 25 young people living with type 1 diabetes for one year. Stew smashed his fundraising target and broke some "personal best" running times, too. What a great way to mark his 25th "Diaversary"!
Medtronic's 80's Mix & Mingle
The good people at Medtronic Diabetes wanted to help support those with diabetes in need around the world – so they held a fundraiser. There was 80's-themed music and dress-up at the 'Mix and Mingle' fundraiser at their headquarters in California. They smashed the target of $6,000 and the proceeds from the event provided glucose strips and insulin for more than 100 children and young people for a year!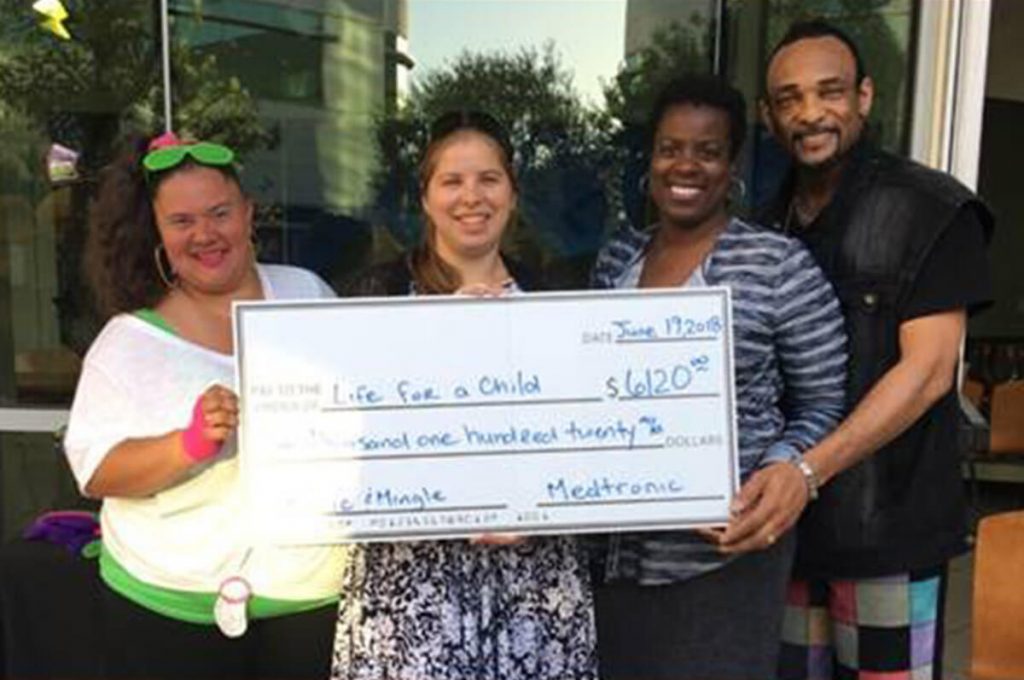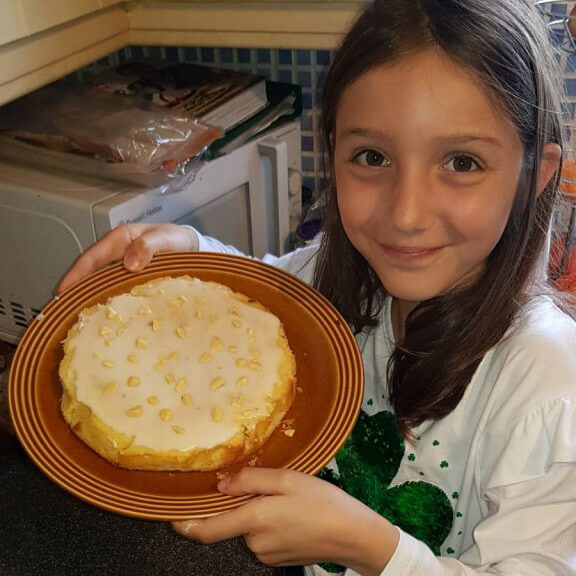 Type 1 diabetes is so close to many people's hearts that they just want to help in whatever way they can. This is why Lorelei, and her friend Sophie, organised a bake sale at their school and what a success it was! A huge effort from the students (and parents) involved.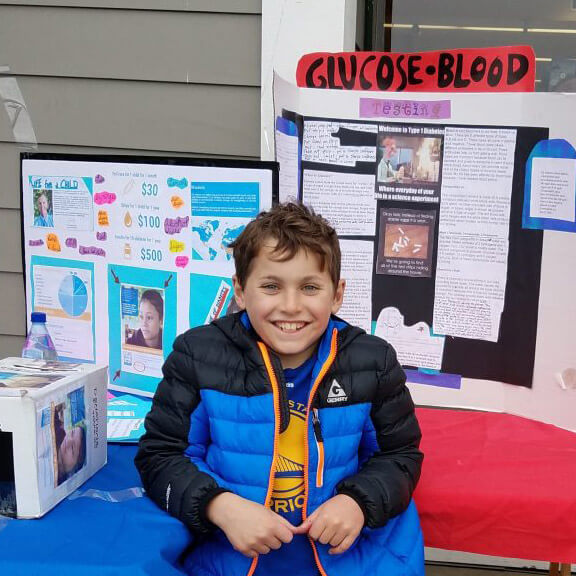 Zo and the Boys' Information Stand
The ZAP Diabetes team put on a public stand to raise funds and provide information on blood glucose monitoring, measuring glucose in food, current research, and delved into the history of living with diabetes.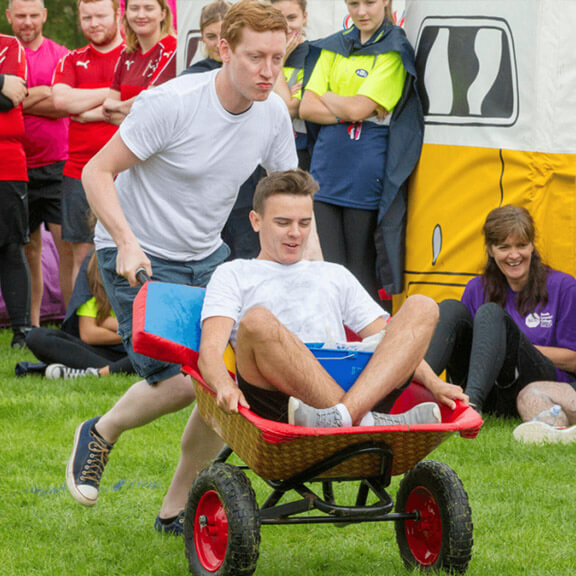 Collective Architecture's Obstacle Course
An enthusiastic group from Collective Architecture took part in an obstacle course charity event to raise money – and awareness – for young people with type 1 diabetes. They had a whole lot of fun and raised over £1,000!
Cycle around a country or the world!
Diabetes Tasmania organised a 12-day, 600km adventure cycle tour of Sri Lanka for its members, raising funds and awareness of diabetes. Young Swiss cyclist Andrea Munger rode more than 13,000km over 10 months from Lausanne, Switzerland to Nagpur, India. He used his journey as a means to raise money for Life for a Child and build awareness of diabetes in the developing world.
A 5th grade student from LA who has type 1 was inspired by Life for a Child helping kids who were just like him – only these young people don't have access to essential diabetes supplies and care. He organised a fundraiser at his school to raise awareness and so that his schoolmates had the opportunity to help those in need around the world.
Lilly Branka, a nine-year-old American girl with type 1 diabetes, raised US$500 for LFAC by hosting a coin drive in her school and returning recyclable cans and bottles in exchange for money. Lilly's donation was subsequently matched by two sponsors, bringing the total amount to US$1,500.
A class at the Universal American School in Dubai organised a fashion show and raised over US$500 for Life for a Child.
Students of the Meriden School Interact Club in Sydney, Australia raised AU$5,000 for Life for a Child by hosting a dance for Year 7-9 students.
The Medical Science Club of Park House English School in Qatar arranged for their entire school to dress in blue for World Diabetes Day, raising funds for Life for a Child. Over US$1,600 was donated!
The Vancouver Island chapter of JDRF Canada held an ice-skating party and suggested each family donate their entry fee to Life for a Child. Almost US$200 was raised!
Rather than sending Christmas cards to its customers, Diasend AB used the money to make a donation to Life for a Child. Helping to save young lives and the environment!
Freshmen at the University of Pennsylvania hold a Model United Nations conference every year, raising money for a different charity each time. In 2012, they chose to support Life for a Child.