Brandon is a young dental student in Bolivia. He received top marks in his medical exams and wants to open his own dental practice one day.
A delayed type 1 diabetes diagnosis nearly took Brandon's life. 
This is his story.
At just five years old, Brandon was fighting for his life.
Brandon's Mom said, "My son was dying, he couldn't walk. He didn't eat. I had to carry him in my arms… he couldn't move by himself."
Brandon was taken to many clinics in Bolivia by his family, but the doctors were not familiar with diabetes and couldn't understand what was making him ill.
"He got skinnier, stopped eating, and started vomiting. Eventually, I rushed him to the Children's Hospital." Brandon's Mom.
Finally, he was diagnosed with type 1 diabetes.
Brandon recalls, "at that time we didn't have lancets to prick yourself – they would cut your finger with a razor which was very traumatizing, at 5 years old…it hurt. And they did it every day."
The doctor treating Brandon at the hospital had a very limited understanding of diabetes and was severely underdosing Brandon's insulin. Consequently, his health continued to deteriorate.
Brandon's Mom searched desperately for help.
No one seemed to have the answers to the questions she had about diabetes or advice on how she could save her son. Until, eventually, she found the local Life for a Child partner center.
There she met Dr. Elizabeth Duarte.
"Dr. Duarte began counseling us psychologically because I was devastated. I thought there was no life left in him." Brandon's Mom.
Brandon's parents were terribly worried, they didn't know how they would find the money to manage Brandon's diabetes. Dr. Duarte reassured them that the Life for a Child program would be able to help to provide insulin and supplies. Once Brandon's condition was stable Dr. Duarte began the process of educating him and his parents about diabetes management.
Thanks to this support Brandon is doing well and wants to continue fighting the stigma around diabetes.
"I want to prove that diabetes hasn't been an impediment for me… keeping me from getting to where I am… I've even gone farther than other people who don't have such a condition. So, people with diabetes, we can do it!"
Without this support from Life for a Child he would not be where he is today; a budding dentist ready to help other people living with diabetes in his community.
You can support a young person like Brandon living with diabetes in an under-resourced country.
You can support a young person like Brandon living with diabetes in an under-resourced country.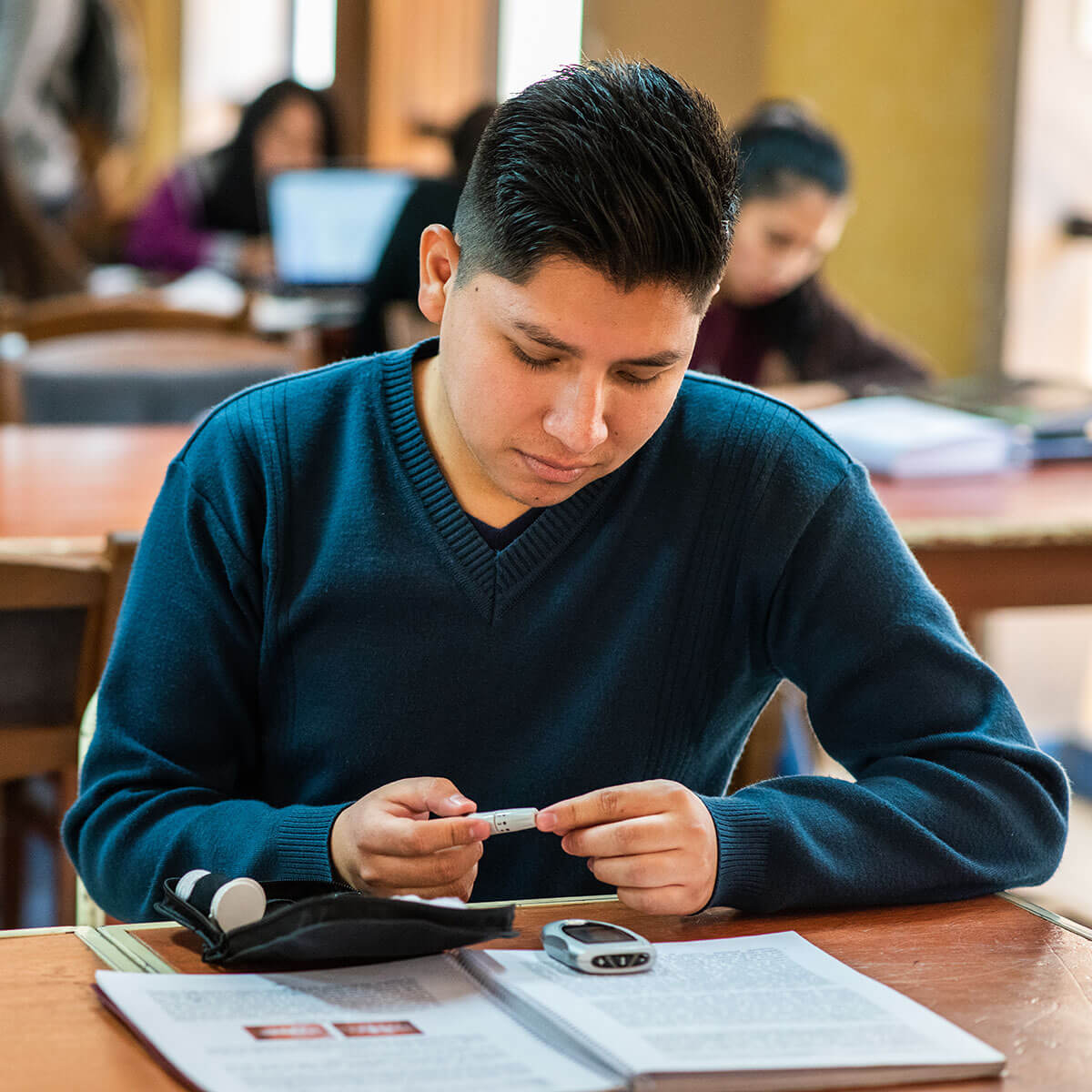 Brandon's story shows how your support can help a young person living with type 1 diabetes in an under-resourced country.