Young people living with diabetes in Rwanda often face stigma. Many consider people with diabetes to be a burden.
Ineza was diagnosed with type 1 diabetes at age 14 and Rebeka at 12. Two years on from diagnosis, Rebeka is very small in stature. Ineza, now 18, is even smaller than her younger sister and lacks the height and weight of her peers.
Ineza and Rebeka are being raised by their single mother Francine. The family lives in a village just outside the capital, in two huts made from rukarakara, a type of mud that is fortified by straw, into an almost brick-like stability.
Like the country in which they live, diabetes is a disease of countless hills and valleys.
All those who live with type 1 endure daily low and high blood glucose swings that impact energy, health and safety.
For Ineza and Rebeka, managing the highs and lows is dependent on receiving insulin and supplies from Life for a Child, through the Rwanda Diabetes Association.
Ineza started experiencing symptoms of her undiagnosed type 1 diabetes at 14 years old.
She took frequent trips to the bathroom, had low energy and was often dizzy. By the time she was diagnosed, it is likely her body was already undergoing the stages of the onset of type 1 diabetes for months.
Without enough insulin in her system to process food and sugars into fuel, Ineza's physical development slowed down. Additionally, a lack of proper nutrition led to stunted growth.
After diagnosis, Ineza was shunned by neighbors who assumed she had HIV—an illness that still comes with a lot of stigma.
Others believed that the children had been cursed by family enemies or jealous neighbors and thought they were under a curse or some sort of poisoning.
Ineza and Rebeka are being raised by their single mother, Francine. Francine is a small-scale farmer and sells her seasonal harvest as well as manure to take care of those who depend on her.
In addition to carrying the responsibilities of her home and six children, Francine is challenged by a stigma that many mothers in Rwanda face.
A saying in Kinyarwanda goes, "ibigoryi ni ibya nyina"—"the mother is the one that gives birth to abnormal children." The statement places blame on women for giving birth to unhealthy children.
Because of this, Francine and her daughters were all shunned. At a time when they needed assistance the most, the girls and their mother found themselves at the edge of society with little to no financial and emotional support.
When Ineza and Rebeka were finally referred to the Rwandan Diabetes Association, they found a sanctuary of support.
There, they found the insulin, supplies and diabetes education that they needed to manage their diabetes. 
Insulin and supplies will always need to be available for the girls, and they need ongoing support to maintain their health.
You can support young people like Ineza and Rebeka living with diabetes in an under-resourced country.
You can support young people like Ineza and Rebeka living with diabetes in an under-resourced country.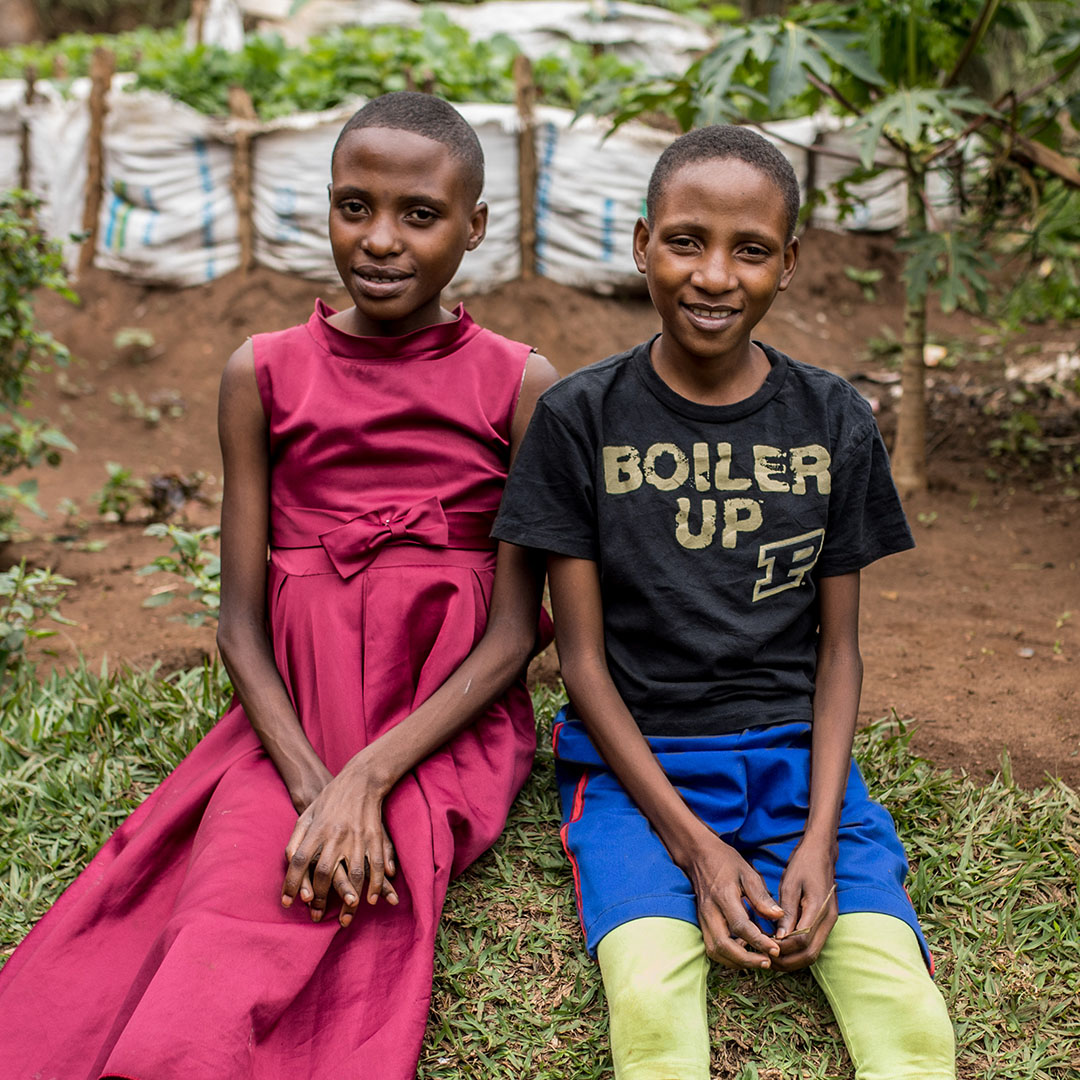 Life for a Child thanks Rebeka and Ineza for sharing their story for this article. We also thank our local partner, the Rwanda Diabetes Association, for the expert care and support they provide to young people living with diabetes. Finally we thank Jacques Nkinzingabo for the photography.
The names of some people and places have been changed to protect the identity of young people supported by Life for a Child.